Why Massage?
The benefits of massage therapy have been long recognized in both Eastern and Western medicine to improve overall health and wellbeing.
In addition to stress reduction, massage therapy aids in injury recovery, helps heal damaged soft tissue, strains and sprains, relieves aches, tension, spasm and pain, assists in calming and regulating the nervous system, increases overall circulation, decreases inflammation, improves mobility and helps to promote relaxation.
Massage therapy supports the body in restoring it to optimal health.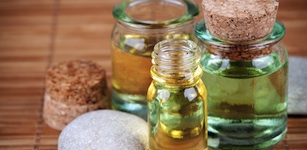 Why BodyWorks?
For over two decades, BodyWorks Massage Therapy has been serving the Orangeville area. The clinic is its own peaceful oasis, with therapists on staff that are knowledgeable and educated in variety of modalities and who strive to offer the best possible care. Our mission is to create an experience where your mind and body can step away from the day to day (even if just for an hour), and where you can relax, rejuvenate and recharge. Our treatments are catered to your individual needs and we go above and beyond to provide excellent service. The aim is to empower you to prioritize your health from the inside out and to offer you sustainable solutions to keep you thriving and healthy.